Hello Rocket Families: on Friday the CDC came out with the recommendation that masks on all school buses is optional moving forward. Whitefish Township Community Schools will follow this recommendation and starting Monday 2/28/22, masks on the buses are going to be left to the discretion of parents. Please reach out to the school if you would like your child to remain masked while on the bus or in classes and we will support you.

We are having SUMMER SCHOOL this year! It will be two three week sessions (see picture of calendar) We want your child to attend. Please let us know if they will be coming so we can start planning. The set up is going to be K-6 Enrichment in Math and Reading and 7-12 credit recovery and enrichment. Transportation provided and meals! Oh, and fun! Lots of fun will be provided too.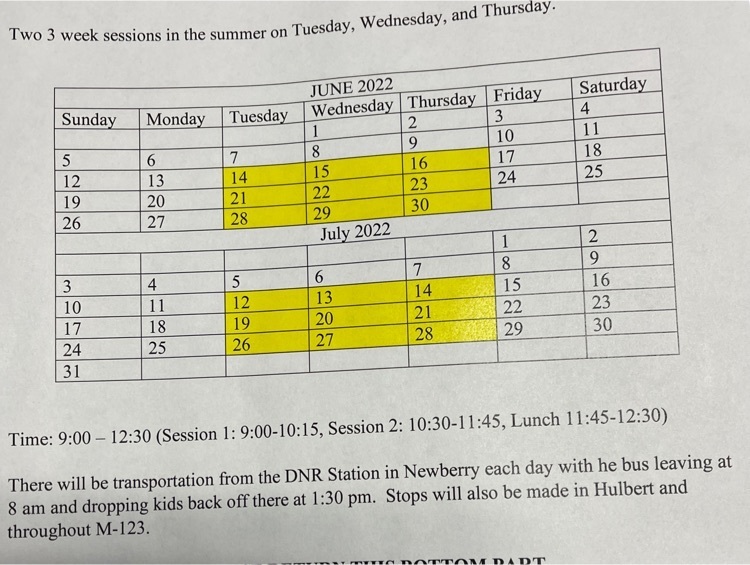 Snowshoeing at the Falls The K-5 students have been practicing their snowshoeing skills over the past couple weeks and are SUPER excited to test their abilities at Tahquamenon Falls this week. All families are invited to join in on the fun (you can ride with us on the bus or just meet us at the Upper Falls). Here are the details: When: Thursday, February 17th 9:30am - Bus leaves the school 10:00am - Arrive/meet at the Upper Falls for a couple hours of snowshoeing fun 12:00 - Bus will pick us up for the return trip to school 12:30 - Arrive back at the school for lunch

Here is the information concerning the end of year basketball tournament for the boys. All games are held at Rudyard Area Schools. There will be concessions and admission to the games. Good luck Rockets!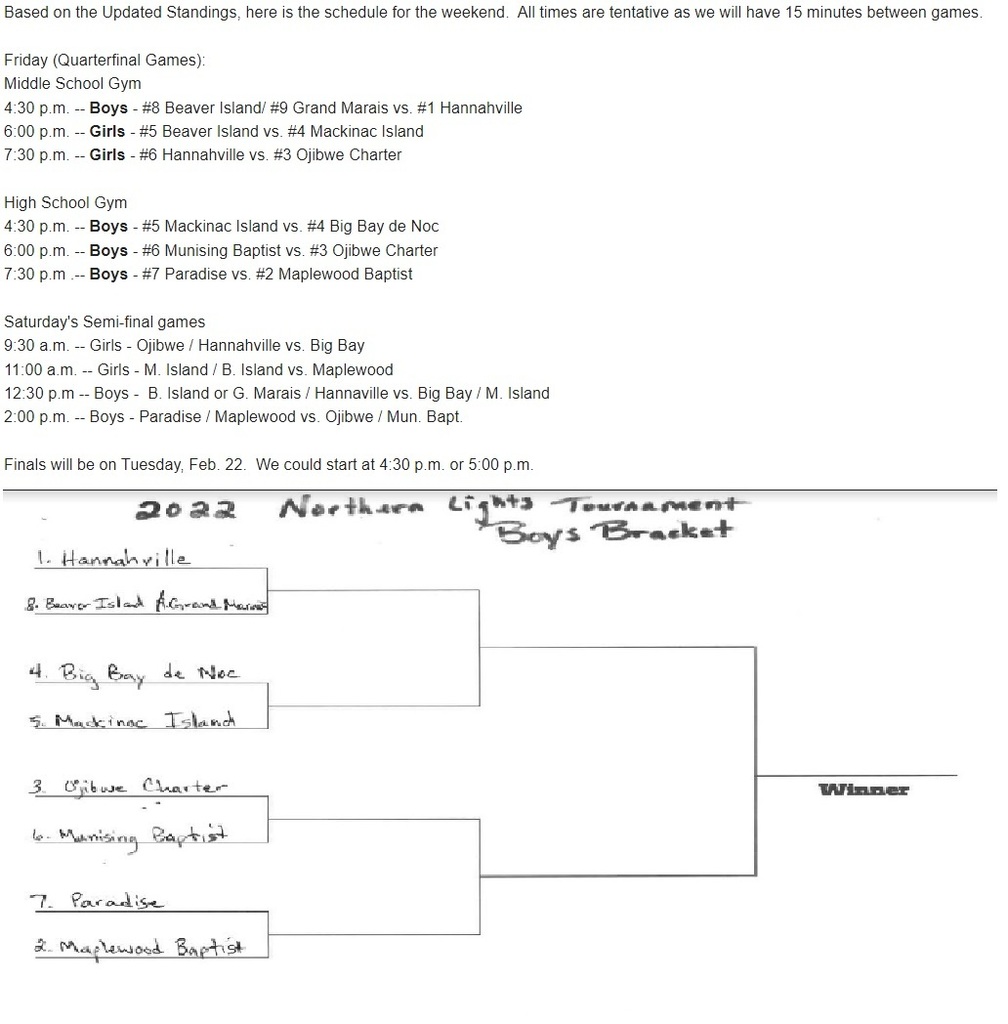 Good luck to the Paradise Rocket boys team as they travel to Hannahville for their last regular season game. The team will be leaving by bus at 1:10 PM and will tip off at 5:30 PM. Go Rockets!!

GAME ON!!! Beaver Island made their flight and is on their way!! Game time is 5:30 PM. Girls first and then boys. B.I. will be leaving right after the game to beat the storm. Let's have a great game!!!

Due to the storm warning, the Friday morning games have been cancelled. Parents, players, coaches, staff and refs will not have to drive in the weather. The games for tonight are still on! We will be monitoring the weather and will be in contact with Beaver Island and Island Airways. This year, B.I. has played a total of 3 games. The Paradise Rockets are doing what we can to get both schools some games. Please be patient with the situation as every decision is based on TRAVEL SAFETY. Please stay tuned and I will update you throughout the day as I get word of their travel check-ins. Thank you! Mr. Gross

Clarification: the games are Thursday night and Friday morning.

Rocket Basketball Venue Change Due to several factors, the "game plan" has changed. The single most factor is flight safety and the storm headed towards Beaver Island. We will now HOST Beaver Island. The game will be at 5:30 PM with the girls first and the boys game after. They will stay the night, eat breakfast and we will play at 8:30 AM. (Girls first then boys. They will be 6 minute quarters due to travel arrangements) Please feel free to share this message and GO ROCKETS!!! Mr. Gross, Athletic Director

Hello everyone! Just a reminder that we will be back to in person learning tomorrow, Monday January 31! See you all tomorrow.

Lady Rocket Basketball Re-Schedule The Maplewood game is now Feb 2nd. Wednesday at 4:30 PM

Whitefish will be returning to VIRTUAL LEARNING on Tuesday January 25 through Friday January 28. We will return to in person learning on Monday January 31. We just have too many students out with illnesses this week. PLEASE MAKE SURE YOUR CHILD IS LOGGING IN TO THEIR CLASSES ON THE SCHEDULE ATTACHED BELOW.

Rocket Basketball Schedule - Please note the schedule change Wed Jan 26th vs Hannahville 5:30 Tue Feb 1st vs OCS 5:30 Fri Feb 4th vs Munising Baptist (Boys only) 6 PM Homecoming Fri Feb 11th @ Beaver Island TBD (Flight departures) Sat Feb 12th Return from Beaver Island ***Schedule Change*** Thu Feb 15th @ Hannahville N14911 Hannahville B1 Rd, Wilson 160 miles 2 hrs 53 min Depart school at 1:10 PM Game time 5:30 PM Fri Feb 18th @ Rudyard Area Schools TBD Sat Feb 19th @ Rudyard Area Schools (if needed)

Please see the attached letter about a positive Covid-19 case at the school. Covid-19 continues to be very present in our community and surrounding areas and we are seeing our hospitals reach their limits on the care that they can provide.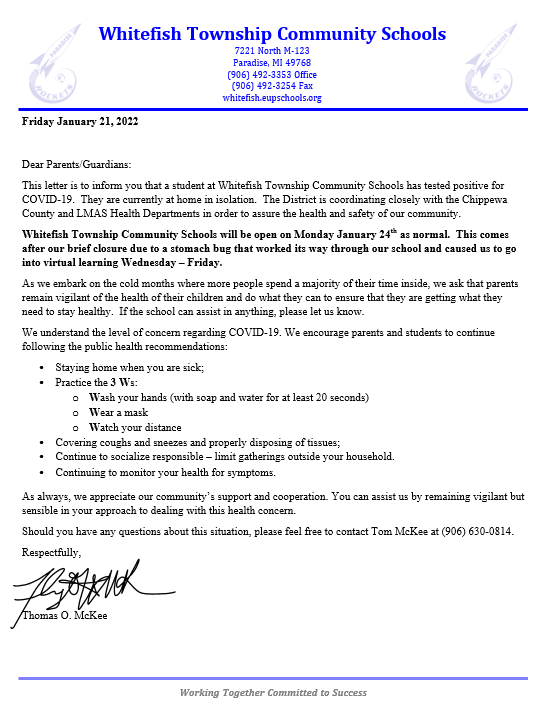 We are going to be VIRTUAL for Wednesday and Thursday as we are experiencing a lot of stomach illnesses here at the school in students and staff. All classrooms will continue to be scrubbed from top to bottom in an effort to mitigate the spread of all illnesses.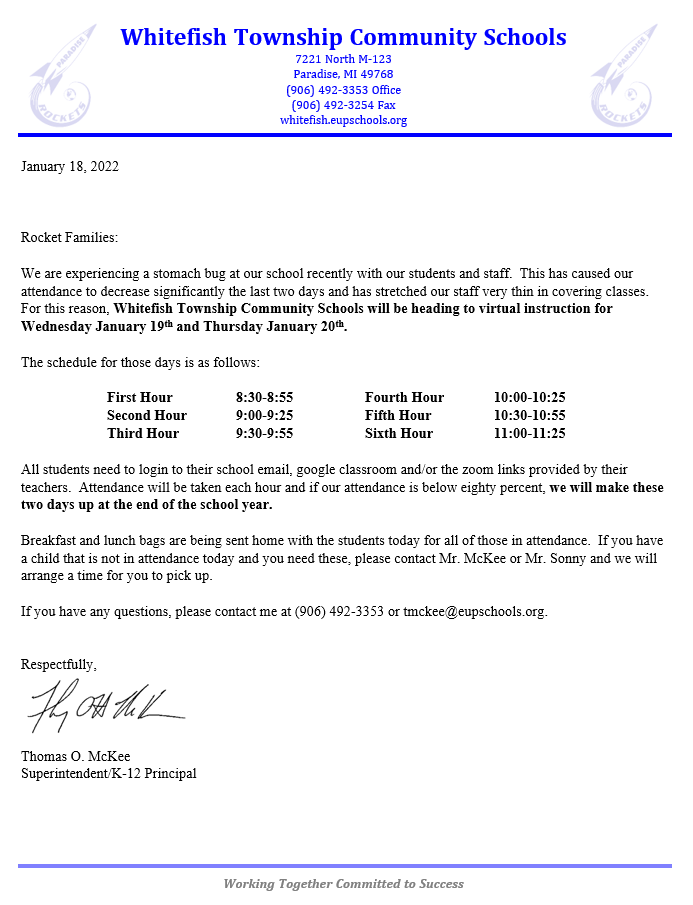 Reminders: 1. Please keep the office informed of excused absences. Please give the school a call and leave a message. (906)492-3353 2. If your child is sick, please keep them home and call us to excuse their absence. Please do NOT send any student with any symptoms to school. 3. Please take a moment to email Mr. Gross emergency contact information. We have had several instances where we cannot get a hold of anyone for emergencies. Please email
vgross1@eupschools.org
Name, Phone numbers and relationship status (IE Aunt, Grandpa, Family Friend) Thank you!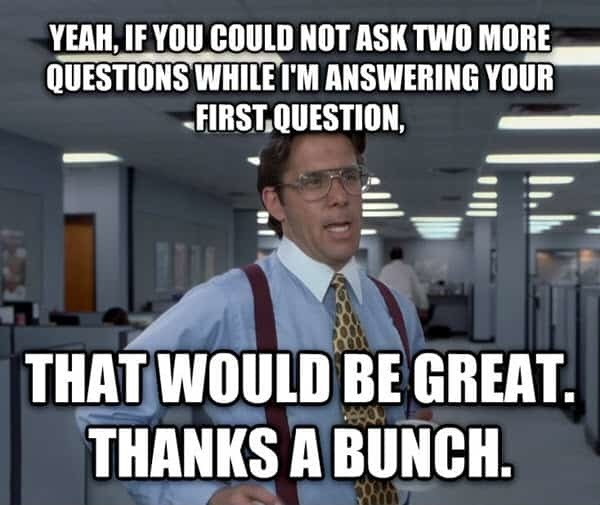 We have had several incidents in the past where we have tried to contact parents/guardians via phone, text and email. Communication is very important here at the school. Please send us updated cell phone numbers, emergency contacts (the more the better) and updated medication notifications. Please do this immediately!! If you would like a form, please let me know. Mr. Gross
vgross1@eupschools.org

Rocket Basketball UPDATE Wednesday Jan 12th we will host Grand Marais for a boys only basketball game. Tip off will be at 5:30 PM. Girls basketball practice today is cancelled. Monday Jan 17th the girls game is cancelled at Maplewood. The Rocket younger boys will play their younger boys at 5:30 PM. Our older boys will play the next game. We will have a bus and will leave the school at 3:30 PM. Maplewood has admissions (I do not know how much) and they do have concessions too. If you have any questions, please contact Mr. Gross at the school. Thank you and go ROCKETS!!

Good morning. We have a few positive covid cases at the school today that were found through testing. Those individuals have gone home to quarantine and the Health Department has been contacted so they can start tracing close contacts. At this time, we are still above our 75% attendance mark and will keep going as planned. We shall see what the next few hours hold.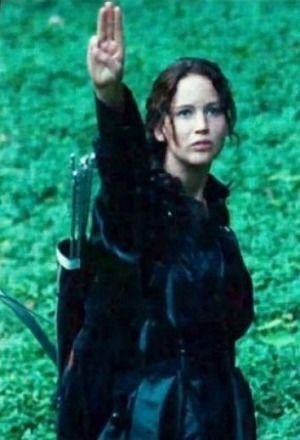 Whitefish Township Community Schools will not be in session today due to the icy roads and blowing snow. This is for Monday, January 10, 2022. We will see you all tomorrow!